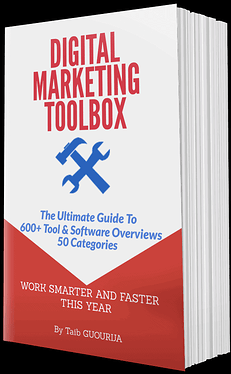 [Giveaway] Digital Marketing Toolbox | eBook | Limited Time Offer

Get Instant Acces To ''Digital Marketing Toolbox'': The Complete Mega List of Over 600+ Advanced Digital Marketing Tool and Software Overviews in 50 Online Marketing Categories and 827 Pages PDF
What You Will Find Inside??
A System With EVERYTHING You Need To Succeed?
Here's A Quick Recap Of Everything You Get With ''Digital Marketing Toolbox'' Today.
Over 600+ digital marketing tools are separated into the 50 most essential niche categories to consistently ensure your online success!
ENJOY & HAPPY LEARNING!
Appreciate the share & feedback! don't be cheap!