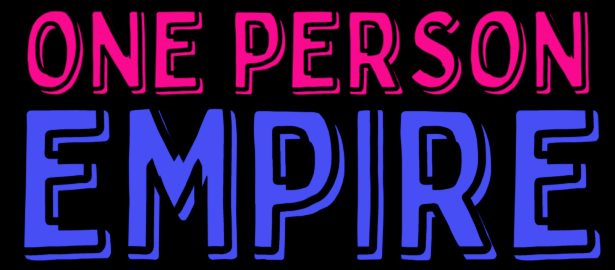 Ryan Lee - One Person Empire
ONE PERSON. THREE HOURS A DAY. SIX FIGURES (PER YEAR OR MONTH)
Let's get real, shall we?
Tim Ferris's 4-Hour Workweek was a great book (with an even better hook), but not super realistic.
First, we all know it takes more than 4 hours a week.
And second - I don't know about you - but I have 4 kids and the idea of spending a few months learning to tango in Bali just ain't happening. Sorry.
But here's what is possible…
… building a REAL business with REAL income working a REALISTIC 3 hours a day.
The curtain is pulled back and here's just a taste of what you'll discover inside One Person Empire…
How to build a business you can run from a coffee shop in 3 hours a day.
How to nail your business "hook" (without a good hook, you're cooked!).
Why you should NEVER create a membership site in today's market (do THIS for recurring revenue instead!).
How I turned one book into $47K per month (this model still works!)
How to differentiate between your personal brand and off-shoot companies.
How to create automatic monthly, EVERGREEN recurring income.
How to find the right freelancers who'll do all your heavy lifting.
And so much more…
SALES PAGE: https://www.ryanlee.com/one
Password: wsodownloads.in OR wsodownloads.site OR WSODownloadsite.com
Source: nulled/onehack
Happy learning!